I love 2 watch anime and play video games.....duh (otaku right)some of the anime i've seen to name a few are....
Dragonball series, Bleach, Samuria X (Rurouni Kenshin), Naruto (Shippuuden), Death Note, Cowboy Bebop, Samuria Champloo, Akira, Ghost In the Shell (SAC), Spirited Away, Detective Conan .hack// series, Azumanga Daioh, Berserk, Chobits, Samuria Deeper Kyo, Eureka 7, READ OR DIE, Neon Genesis Evangelion, Fooly Cooly Full Metal Alchemist, Full Metal Panic, Big O, (series)Gundam Series Inuyasha Wolfs Rain, Orphen, S-Cry-Ed, Outlaw Star, Yu Yu Hakusho, Trigun, Street Fighter series and Gun Parade March, Blood +,Tenjho Tenge, Busou Renkin, Angelic Layer, Bamboo Blade, Black Lagoon, Code Geass, Hellsing, Love Hina, Lupin the 3rd, Ninja Scroll, Paranoia Agent, Chaos;Head, Princess Mononoke, Trinity Blood, Witch Hunter Robin, Queen Bee, Voltage Fighter: The Gowcaizer Movie, Sailor Moon Tenchi Muyo Spirited Away and like of Ouran High School Host Club, Fruits Basket, The Girl Who Leapt Through Time, Mushi-shi, Inuyasha Kanketsu Hen, The Melancholy of Haruhi Suzumiya, Nana, Burst Angel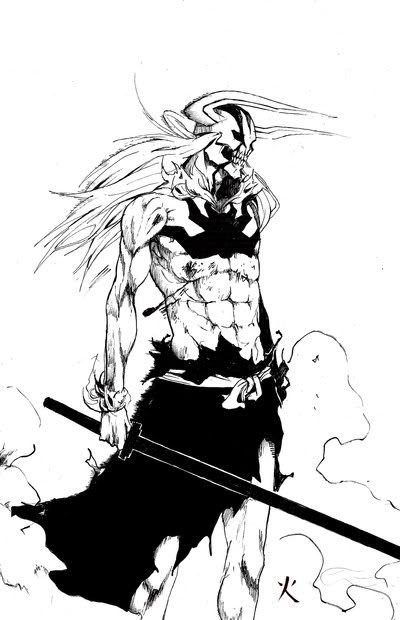 Music
When it comes to music I'm selective and yet very well rounded at the same time. I love all genres and I am a big fan of lyrics....... I'm guessing this explains nothing, so of the bands and artist I listen to are: RHCP, Lupe Fiasco, Nirvana, X Japan, Incubus, High and Mighty Colors, Tenacious D, Blink 182, Common, Neyo, Alicia Keys, Blue Oyster Cult, Foo Fighters, Kid Kudi, No Doubt, Linkin Park, Panic!!! at the Disco, Rage Against the Machine, dir en grey, 2pac, T.I., Yoko Kanno, Bone Thugs-n-Harmony, System Of A Down and the list goes on...... I'm also interested in learning to play the drums so watch out Travis :-)
You Kinda Remind Me....