[AS OF JAN 29, 2023]
God & My Homeland
.
.
Life
Light
Love
Law
.
.
Justice
Honesty
Good Faith
.
.
!!! I will only accept your friend request IF:
-you're my age (plus plus plus)
-you have IRL photos in your gallery
-you have put enough info in your "about" section
-you have no posts which has too much lewd content/bad/sarcastic remarks about/attacking people
I will be more strict in accepting male accounts, I do not have good experience with male users here, most male users I've interacted with (actually, even IRL) have put me into so much drama/trouble, hence the reason my walls are up, may it be for friendship/serious relationship.
Also, will most likely not accept maiotaku users who are "taken" already. Out of respect for their partners. Thank you.
!!! Do not expect me to be "that friendly"
!!! Will not "always" reply to messages
!!! I prefer interacting on MO feed
!!! Mainly here to post random stuff and to make friends. But if an opportunity to be in a relationship arises, I might give it a go. I would not mind being in a long-distance relationship, so long as we have a common goal to meet up in a year or so.
PREFERENCES (These are just some...)
-I prefer guys who are tall. I am only 5ft so dating guys who are short is a no for me. Big respect for short guys still. Yall are kings.
-Black guys are not on my list. No to racist issues, this is just my preference.
-I don't really care much about weight. But based on my dating history, I go for either skinny men or big men. There's no in-between.
-I don't really care much about looks either. So long as you look clean.
-Not interested in men who are divorced/with kids/with jail records/who have a lot of body count.
-Top characteristics I am looking for: God-fearing / Family-oriented / Career-oriented (I prefer men with degrees)
THINGS YOU MIGHT RECONSIDER BEFORE DATING ME
-I get jealous easily. I require reassurance every now and then.
-I do not open up easily, not even when we are in a relationship already.
-I do not listen often, like when you tell me not to do this or that. I'm not obedient.
-My family is religious/conservative type.
-Physical Touch is not my love language.
-I don't want children.
-I'm short. My look is not top-tier. But it's something you can tolerate.
My territories:
1. https://maiotaku.com/topics/53241?page=1
- Where I post random stuff (memes, music, random photos, random thoughts, etc. etc.)
2. https://maiotaku.com/topics/53350?page=1
- My thread with @soojin1003 where we post journal-related stuff :)
- INACTIVE atm because I am kinda busy w my studies :)
PS: I'd appreciate it if you will not post inappropriate stuff in my territories/on my profile/wall.
I do not want to cause any drama/trouble. Not to myself nor to anyone else.
If you do not like my posts, feel free to unfriend me or mute notifications of my threads.
If I did something bad, and it's bothering you,
I would much appreciate it if you let me know first of my wrong-doing before reporting me ASAP to the moderators. Thank you!

1998
ARIES
TIGER
INFJ-T
B+
ROMAN CATHOLIC

Youngest/Only daughter/Family of 4
I play piano and ukulele
Navy blue is my favorite color
I love to eat. My favorite food is fried chimken. I love sweets
I love to shop online
I draw/paint, but I cannot say I am that good
I love taking pictures (Food/Nature)
Scrapbooking/Journaling is my thing
I like girly/light video games
I love listening to music (Rock, Country, etc.)
I love reading books (Novels, Poetry, Self-help books, etc.)
I am interested in astrology/the practice of witchcraft/tarot/crystals/etc. etc.
I am an animal-lover; I have a dog|fish|tortoise|hamster|cattos
I do not cosplay. And I wouldn't say I like manga.
Been watching less anime lately. So don't ask me stuff because I'm outdated
I enjoy watching movies sometimes. I go for animated movies/k-drama series too

I'm a degree holder. I graduated Bachelor of Science in Management, and now I am taking up a Law Degree (Juris Doctor)
Currently a 3rd Year irregular student. Hoping to finish by the year 2024.

I have Discord and Instagram, but I prefer giving em to people I've warmed up with.
PS: Kinda inactive on Discord // Active on IG

To save you time I do not have IRL photo/s of me in my gallery.
Again, I am not good-looking. But not the bad look you cannot tolerate.
I do post sometimes, but I delete em after a few hours/days. But to feed your imagination:

-I'm only 5ft
-Dark hair
-Fair skin complexion
-Weight is normal
-I pretty much look asian XD
-Descended from Chinese/Spaniards

!!! Lalita "Empicca" is a character from the series F4 Thailand.
I like her character so much and I can relate to her on so many levels.

Also, I am not responsible for the username "amarantha" It was my best friend's idea since she owned this account first.

If you see users here calling me "Lei" or "Leilum" that's because that is my IRL nickname.

//active member since 2019//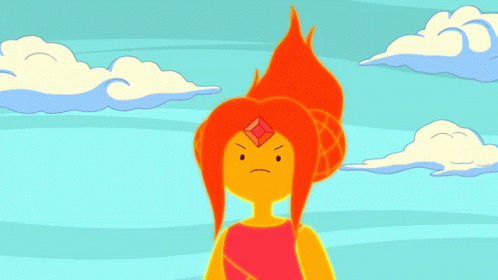 BE
FUCKING
KIND