Bloodthirsty demons lurk in the woods, and nobody dares to venture out at night, save for the demon slayer of legend. Surviving in this harsh world, young Tanjirou takes it upon himself to protect his family–until the day that everything is taken from him in a vicious slaughter.
6246 users added this.
Two young girls, Mei and Satsuki, move into a new home that is close to the hospital that their mother is in. In their yard is an extremely large tree which is home to three Totoros, gods of the forest.
2140 users added this.
Chihiro and her family are on their way to their new house in the suburbs when her father decides to take a shortcut along a lonely-looking dirt road. After getting out of the car and walking along a path for a while, they discover an open-air restaurant filled with food but with no workers or customers present.
15595 users added this.
In a lost age the world is divided into four equal powers: Water Tribe, Earth Kingdom, Fire Nation, and Air Nomads. In each nation there's a group of gifted people known as Benders who have the ability to manipulate their native element using martial arts and elemental magic.
7250 users added this.
Failure Human Tsukune is unexpectedly put into a school for monsters, where he meets the cute vampire Moka. He later meets succubus, Kurumu, a young witch genius, Yukari, an ice girl, Mizore, and Ruby a second older Witch Adept, Ruby.
4312 users added this.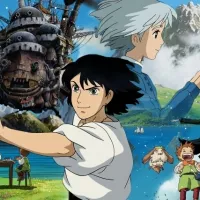 The curse of an evil witch turns a plain young hat-maker, Sophie, into an old woman. Sophie runs away to confront the witch and become young again when she rescues a trapped animated scarecrow.
13392 users added this.
In a world where having superpowers is the norm, heroes fight day and night against the villains who terrorize the populace in order to keep peace and order in the society. The story follows a seemingly bland but extremely powerful individual named Saitama, who initially fights as a hero for fun.
16391 users added this.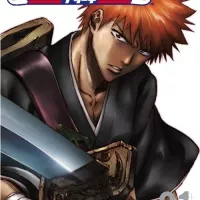 Kurosaki Ichigo is not your average, everyday 15-year-old high school student. He has from as far he can remember always had the ability to see ghosts and spirits.
23062 users added this.
Ani.me's official listing has the Blood of Zeus storyline, reviews, and Blood of Zeus pictures that you need. Get to know everything about this Television Series show.
46 users added this.
Gon is a young boy who wants to be a Hunter. There are various types of Hunters in his world, and being a Hunter gives one certain privileges.
12851 users added this.