Tough on the outside, all heart on the inside, Onizuka turned to the life of a high school teacher for less excitement and action..
6414 users added this.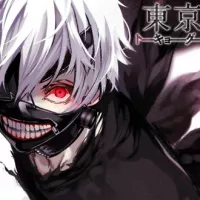 The suspense horror/dark fantasy story is set in Tokyo, which is haunted by mysterious "ghouls" who are devouring humans. People are gripped by the fear of these ghouls whose identities are masked in mystery.
18495 users added this.

Ani.me's official listing has the Your lie in April storyline, reviews, and Your lie in April pictures that you need. Get to know everything about this Television Series show.
3529 users added this.
Shōya Ishida walks along a bridge, contemplating suicide. He flashbacks to his elementary school days when his teacher introduces a new student, Shōko Nishimiya, who is deaf.
3537 users added this.
Kimi No Na Wa (2016) The story is set one month after a comet has fallen for the first time in a thousand years in Japan. Mitsuha, a high school girl living in the countryside, wants to live in the city because she is tired of life in the country.
4188 users added this.
The story follows college student Kazuya Kinoshita, dumped by his girlfriend for another guy. He attempts to appease the void in his heart through a mobile app called Diamond to hire Chizuru Mizuhara, a rental girlfriend, to make himself feel better.
401 users added this.
Kusuga steals the gym clothes of a girl he likes. The girl that sits behind him in class tells him that she saw everything the following day and says she'll tell everyone if he does't form a contract with her.
85 users added this.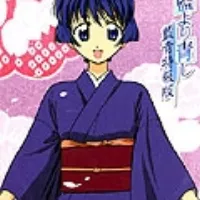 One day, Hanabishi Kaoru, second year university student, came across a young woman in a kimono who seemed distressed. She was searching for a certain person whom she had not met in years.
777 users added this.
Rei is a professional shogi player. He has no family, friends, doesn't go to school, and even lives by himself.
31 users added this.

The story begins with Blaze—a weapon that is the manifestation of a human's soul. Tooru Kokonoe happens to be qualified for this, but for some reason his Blaze is not a weapon, but a shield.
937 users added this.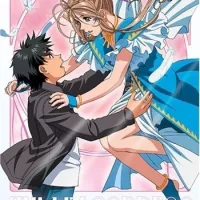 The story follows a college sophomore named Keiichi Morisato, who accidentally dials the Goddess Help Hotline, an agency that grants the wishes of humans. The goddess Belldandy appears before him, and says that she has been sent to fulfill a single wish.
3664 users added this.
Fuutarou Uesugi is an ace high school student, but leads an otherwise tough life. His standoffish personality and reclusive nature have left him friendless, and his father is debt-ridden, forcing his family to scrape by.
343 users added this.
Following the suicide of his sister, Satsuki Kakeru had lost interest with his own life. He might have never freed himself from the grief if not for his childhood friend, Minase Yuka.
1441 users added this.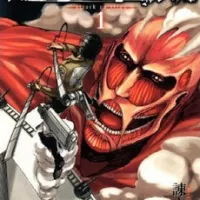 Attack on Titan (literally translated as "Advancing Giants") is a Japanese manga series, and now an anime, originally written and illustrated by Hajime Isayama. The story centers around the lives of Eren Yeager, his adoptive sister Mikasa Ackerman, and their friend Armin Arlert, who live in a world where the remnants of the human population live inside cities surrounded by enormous walls due to the sudden appearance of the Titans, gigantic humanoid creatures who devour humans seemingly without reason.
30577 users added this.