Kimi No Na Wa (2016) The story is set one month after a comet has fallen for the first time in a thousand years in Japan. Mitsuha, a high school girl living in the countryside, wants to live in the city because she is tired of life in the country.
4341 users added this.
Short japanese ghost stories. Yamishibai: Japanese Ghost Stories is also usually known in Japan as Yami Shibai and Theater of Darkness.
233 users added this.
When a great demon fox attacked Hidden Leaf Village, a powerful man known as the 4th Hokage had sealed the demon inside a newborn named Naruto, who then grew up detested by his fellow Leaf villagers. As a child, Naruto is isolated from the Konoha community, who regards him as if he was the Nine-Tails.
29372 users added this.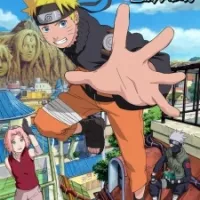 Naruto: Shippuuden is the continuation of the original animated TV series Naruto.The story revolves around an older and slightly more matured Uzumaki Naruto and his quest to save his friend Uchiha Sasuke from the grips of the snake-like Shinobi, Orochimaru.
27132 users added this.
Chihiro and her family are on their way to their new house in the suburbs when her father decides to take a shortcut along a lonely-looking dirt road. After getting out of the car and walking along a path for a while, they discover an open-air restaurant filled with food but with no workers or customers present.
16488 users added this.

After death, humans are either sent to the void or reincarnated. But for some, at the instant of their death, they arrive at Quindecim, a bar attended by the mysterious white-haired Decim.
3175 users added this.
Ani.me's official listing has the saint saiya storyline, reviews, and saint saiya pictures that you need. Get to know everything about this Television Series show.
35 users added this.
Ages ago, the goddess Athena was served by fighters called Saints who channeled the power of the Cosmos within them. Now a youth named Seiya has trained to become a Saint himself by earning the mystical Cloth of Pegasus.
651 users added this.
The story of Death Note revolves around a high school student called Yagami Light. His life changed when he saw a supernatural notebook that fell from the sky.
31977 users added this.

Satoru Fujinuma is a young manga artist struggling to make a name for himself following his debut. But, that was not the only thing in his life that Satoru was feeling frustrated about…he was also living with a strange condition only he was able to experience.
2471 users added this.

One day, Takamiya Naho receives a letter written to herself from ten years in the future. As Naho reads on, the letter recites the exact events of the day, including the transfer of a new student into her class named Naruse Kakeru.
271 users added this.
Thousands of years ago, an ecological catastrophe destroyed almost all life forms on Earth. One of the surviving cities – perhaps the only one – is the domed city of Romdo.
1855 users added this.
Sotobamura is a small village with around 1300 residents; so small the village isn't even connected to a single highway. An isolated village in which old customs, such as the burial of the dead, are still practiced.
1885 users added this.