Yamato, Naruto Uzumaki, Sakura Haruno, and Sai are assigned on a mission to capture Mukade, a missing-nin. They all have chakra-knives, which are uniquely-designed trench knives that allow a ninja to infuse their chakra with it to produce an added effect.
4427 users added this.
When a great demon fox attacked Hidden Leaf Village, a powerful man known as the 4th Hokage had sealed the demon inside a newborn named Naruto, who then grew up detested by his fellow Leaf villagers. As a child, Naruto is isolated from the Konoha community, who regards him as if he was the Nine-Tails.
24424 users added this.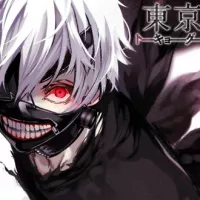 The suspense horror/dark fantasy story is set in Tokyo, which is haunted by mysterious "ghouls" who are devouring humans. People are gripped by the fear of these ghouls whose identities are masked in mystery.
15438 users added this.