Before Naruto's birth, a great demon fox attacked the Hidden Leaf Village, causing rampant death and destruction. It was powerful and unbeatable, a real plight on the village.
4349 users added this.
Himura Kenshin is a vagabond with a dark past and sunny disposition. Not a ronin but a rurouni, he was never a samurai, but an assassin of utmost skill in the Meiji restoration, who in the turning point of the war simply walked away.
3844 users added this.
Hyperactive Excel does anything and everything to try to please her lord, Ilpalazzo, who wants to take over the planet. Excel's misadventures takes her and her partner, the ever-dying Hyatt, all over the world, meeting several strange people as they go.
1318 users added this.
No one knows exactly how stongman Junpei, Hollywood actress Airi, teenage Ritsuko, and their T-74 tank landed in a world of elves, but it's up to Celcia, the elves' elder, to cast the spell to send them back to their own world. Unfortunatly, the spell runs amok and splits into five fragments that now appear as tattoos upon the bodies of five elves, five young female elves that is, somewhere in the land.
384 users added this.
"Those Who Hunt Elves" returns with a whole new set of adventures featuring Junpei, the karate kicking dunderhead, Ritsuko, the gun toting schoolgirl, Mihke, the cat-possessed battle tank, and Airi, the gifted actress. This motley crew share but a single thought.
271 users added this.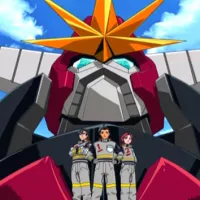 You know how it is. The alarm rings on a drab Monday morning.
109 users added this.
Puni Puni Poemy is a two-part original video animation spin-off from the Excel Saga manga and TV animation. It features some of that series' secondary characters and many of its staff, primarily director Shinichi Watanabe.
208 users added this.
Kagome Higurashi, a normal 15-year-old girl, falls down a dry well--and finds herself in the feudal past, 50 years after her ancestress Kikyo imprisoned the half-human/half-demon Inu-Yasha. As the reincarnation of Kikyo, Kagome possesses a magic jewel that greatly increases the power of demons.
12762 users added this.
Many years ago, humans and demons lived in harmony. But that unity ended when demons began attacking humans and plotted a mission to unleash Gyumao - an evil demon imprisoned for thousands of years.
850 users added this.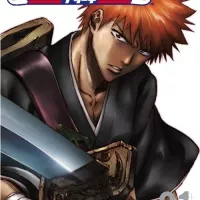 Kurosaki Ichigo is not your average, everyday 15-year-old high school student. He has from as far he can remember always had the ability to see ghosts and spirits.
20062 users added this.
During the epic battle of Sekigahara, two samurai face off outside of history. The heated duel between Kyoshiro and Demon Eyes Kyo is interrupted when a falling star slams into the plains shattering the ground and engulfing both of them.
1029 users added this.
From Viz: 140 years ago in Kyoto, with the coming of the American "Black Ships," there arose a warrior who, felling men with his bloodstained blade, gained the name Hitokiri , man slayer! His killer blade helped close the turbulent Bakumatsu era and slashed open the progressive age known as Meiji .
2664 users added this.