Directed by Ootomo Katsuhiro of Memories and Steamboy. In the year 2019, thirty-one years after World War III, the authority of Neo-Tokyo is waging a constant battle against Underground rebels.
3377 users added this.
See You Space Cowboy is the titular theme of this space odyssey action show, Cowboy Bebop. Earning bounty rewards is one of the few profitable jobs outside of crime in the solar system - and Spike and Jet are just doing their work as they get mixed up with even more interesting people.
12400 users added this.
This violent saga takes place in a world mixing modern technology with traditional Japanese culture. Afro Samurai seeks nothing more than revenge on the maniacal murderer who beheaded his father in front of his eyes as a child.
5549 users added this.
Samurai Jack is an American animated television series created by Genndy Tartakovsky for Cartoon Network. The series follows time-displaced samurai warrior "Jack" (voiced by Phil LaMarr) in his singular quest to find a method of traveling back in time and defeating the tyrannical demonic wizard Aku (voiced by Mako Iwamatsu).
395 users added this.
After accidentally killing a government official's son during their fight, Mugen and Jin are seized, and are sentenced for execution. Fuu successfully saves the two warriors, and hires them to accompany her during her search for a samurai "who smells of sunflowers" which may lead to her father.
11995 users added this.
After having been missing for nearly 20 years, Rick Sanchez suddenly arrives at daughter Beth's doorstep to move in with her and her family. Although Beth welcomes Rick into her home, her husband, Jerry, isn't as happy about the family reunion.
301 users added this.
Aster and Yuno were abandoned together at the same church, and have been inseparable since. As children, they promised that they would compete against each other to see who would become the next sorcerous emperor.
2559 users added this.
A year after escaping Sword Art Online, Kazuto Kirigaya has been settling back into the real world. However, his peace is short-lived as a new incident occurs in a game called Gun Gale Online, where a player by the name of Death Gun appears to be killing people in the real world by shooting them in-game.
2081 users added this.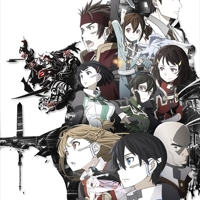 The animated TV series "Sword Art Online" is based on author Reki Kawahara's light novel (winner of the 15th Dengeki Novel Award Grand Prize) in which the protagonist Kirito fights to survive in the mysterious next-gen VRMMORPG called "Sword Art Online." Since the first volume of the novel was published in April 2009, the series has been extremely popular with cumulative sales exceeding 12.
2254 users added this.
In the year 2022, the Virtual reality Massive Multiplayer Online Role-Playing Game (VRMMORPG) Sword Art Online (SAO) is released. With the Nerve Gear, a VR Helmet that stimulates the user's five senses via their brain, players can experience and control their in-game characters with their minds.
5012 users added this.
In the year 2022, the gaming industry has reached a new height after the development of the NerveGear, a helmet-like controller that allows the user to fully dive their senses into the world of virtual reality. After a closed beta with only 1,000 testers, the Virtual Reality MMORPG Sword Art Online is launched.
22724 users added this.
A ninja-for-hire is forced into fighting an old nemesis who is bent on overthrowing the Japanese government. His nemesis is also the leader of a group of demons each with superhuman powers.
1264 users added this.
Alucard is not just any immortal, but probably one of the oldest and strongest beings known to exist. This vampire, however, is duty bound to the Hellsing family, who acts as the dogs of England's queen, protecting the country from the most dangerous parts of the underground, namely other vampires.
7575 users added this.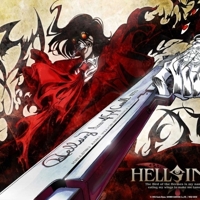 Hellsing, a secret organization within the British government, has long been battling supernatural threats to keep people safe from creatures of the night. They have a secret weapon in the form of an incredibly powerful vampire Alucard.
6845 users added this.
A young sorceress, Lucy Heartfilia, travels to the land of Fiore to join the magical Fairy Tail Guild. Along the way, she meets Natsu Dragneel, a teenage boy looking for a dragon named Igneel.
16261 users added this.