Ash is a young boy who has always dreamed of becoming a Pokemon trainer. At age 11 he is gifted his first Pokemon, Pikachu, from Professor Oak.
7561 users added this.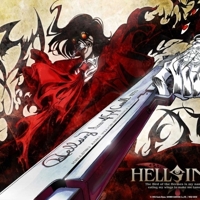 Hellsing, a secret organization within the British government, has long been battling supernatural threats to keep people safe from creatures of the night. They have a secret weapon in the form of an incredibly powerful vampire Alucard.
7030 users added this.
n the "Great Disaster", Japan has been thrown into chaos by onmyouji. Harutora Tsuchimikado was born into an onmyouji family, but has no power whatsoever.
491 users added this.
Ani.me's official listing has the Haven't You Heard? I'm Sakamoto storyline, reviews, and Haven't You Heard? I'm Sakamoto pictures that you need. Get to know everything about this Television Series show.
147 users added this.
In a world where being born with superpowers called a "Quirk" is the norm, a quirkless regular middle schooler Izuku Midoriya dreams to join the band of heroes that he grew to admire and love, and save the world. Despite being constantly bullied by his schoolmates for having no quirks, he does not give up on his dream and turns his attention into meticulous data gathering about the heroes instead.
13468 users added this.
In Alamos Town, a large shrine to Dialga and Palkia, the Space-Time Tower, sits. But when Dialga and Palkia begin to battle in their dimension, the fight spills over into the Pokémon world, trapping Alamos Town away from the rest of the world.
570 users added this.
Dr. Fuji, a research scientist of Team Rocket, briefly describes in a prologue how his researchers uncovered a fossil of the remnants of Mew, one of the rarest Pokémon in existence, believed to be extinct (although this is not the case).
1662 users added this.
The Team Rocket leader, Giovanni, has found Mewtwo in a remote area of the Johto region. As Giovanni tries to re-capture Mewtwo, Ash and his friends are kidnapped by Domino, a new Team Rocket member, while trying to rescue Pikachu from Jessie and James.
623 users added this.
In the romance comedy, a girl named Mitsuki Kanzaki lives with her step-brother Yuya after her mother remarries. One day, Mitsuki is possessed by the self-proclaimed spirit of a young girl, Hiyori Kotobuki.
35 users added this.
The distant future: Humanity established the mobile fort city, Plantation, upon the ruined wasteland. Within the city were pilot quarters, Mistilteinn, otherwise known as the "Birdcage.
2190 users added this.