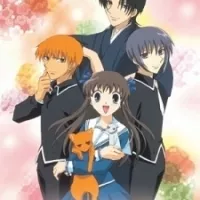 They say that you'll never know what a person's real character is until you've started living with him/her/ them under one roof. Well, it definitely is true in the case of a 16 year old female protagonist, Tohru Honda from the series, Fruits Basket.
10409 users added this.
Misaki Ayuzawa is the first female student council president at a once all boys school turned co-ed. She rules the school with strict discipline demeanor.
2356 users added this.
In a world where being born with superpowers called a "Quirk" is the norm, a quirkless regular middle schooler Izuku Midoriya dreams to join the band of heroes that he grew to admire and love, and save the world. Despite being constantly bullied by his schoolmates for having no quirks, he does not give up on his dream and turns his attention into meticulous data gathering about the heroes instead.
18733 users added this.
Assassination Classroom is all about one thing - Assasination! Based on a Japanese manga science fiction comedy series written and illustrated by Yusei Matsui.
6122 users added this.