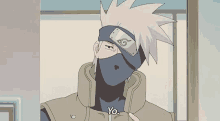 Hello Stranger.
My name is Amir Bahram and welcome to my profile.
I'm a 17 years old Persian man. You know, like the Persian cat
But I live in Pakistan
I was born on the 13th of April, 2004.
I'm an Aries.
I'm 189cm or 6feet 2inches
I can speak Farsi, Urdu/Hindi and English.
My hobbies, I'm still working on it. I'm a student and I spend most of my time studying. Well. trying to.
I'm an ENTP-T. Kinda extroverted but I enjoy being alone sometime. I'm aslo a Ravenclaw. Smort boi
What do I like?
Honesty.
Loyalty.
Animals.
Cute stuff.
Star wars.
DC Animated movies.
I love animes that fuck with my feelings (like Devilman Crybaby), so if you know any, then tell me.
I dont know if RWBY is an anime or not but I loves it.
What do I dislike?
Liars.
Cheaters.
Hypocrites.
Attention seekers.
Edgy stuff.
Generic animes.
Manga Readers that spoil anime (I hope you stub your toe)
I have Discord, Snapchat and Instagram. I'll tell you when we're friends.
I always accept friend requests. But if you have no bio and your account has nothing on it, I won't accept. I'm a pretty open minded person so you can ask me anything. I'm looking forward to being friends with you. If there's anything you want to ask, don't be shy and ask.