Hori may seem like a normal teenage girl, but she's a completely different person after school. In her workaholic parents' absence, Hori has been like a parent for her little brother since she was young herself.
192 users added this.
Yuri!!
3149 users added this.
aka: Love and Lies Lies are forbidden and love is doubly forbidden. In the near future, when young people in Japan turn sixteen, they are assigned a marriage partner by the government.
231 users added this.

Alice Ryouhei will leave high school soon, but he's trying to avoid thinking about his future. Late one night, when he's hanging out with his tough friend Karube and his silly, girl-crazy friend Chota, they see fireworks.
6 users added this.
I wish we had never met. I wish we could meet once again.
716 users added this.
Kimi No Na Wa (2016) The story is set one month after a comet has fallen for the first time in a thousand years in Japan. Mitsuha, a high school girl living in the countryside, wants to live in the city because she is tired of life in the country.
3279 users added this.

The story of Hotarubi no Mori e centers around Hotaru, a little girl who gets lost in an enchanted forest where apparitions reside. A young boy, Gin, appears before Hotaru, but she cannot touch him for fear of making him disappear.
433 users added this.
Hinata began playing volleyball after seeing the "small giants" who played the sport when he was in elementary school. He suffers a crushing defeat in his first and last tournament in middle school at the hands of his rival Tobio Kageyama.
3207 users added this.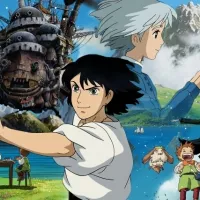 The curse of an evil witch turns a plain young hat-maker, Sophie, into an old woman. Sophie runs away to confront the witch and become young again when she rescues a trapped animated scarecrow.
12031 users added this.

After death, humans are either sent to the void or reincarnated. But for some, at the instant of their death, they arrive at Quindecim, a bar attended by the mysterious white-haired Decim.
2688 users added this.
The story of Death Note revolves around a high school student called Yagami Light. His life changed when he saw a supernatural notebook that fell from the sky.
26747 users added this.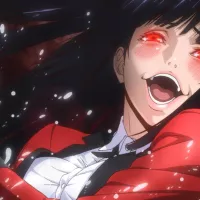 Hyakkaou Private Academy. An institution for the privileged with a very peculiar curriculum.
1776 users added this.
Ani.me's official listing has the Kaichou Maid-sama storyline, reviews, and Kaichou Maid-sama pictures that you need. Get to know everything about this Television Series show.
1207 users added this.
Haruhi Fujioka is a scholarship student at the prestigious Ouran Academy, a fictitious high school located in Bunkyo, Tokyo. Looking for a quiet place to study, Haruhi stumbles upon the Third Music Room, a place where the Ouran Academy Host Club, a group of six male students, gathers to entertain female "clients".
427 users added this.

The Kitauji high school concert band club had at one time participated in national tournaments and was a champion school, but after the club's adviser changed, they have not been able to even participate in the qualifying tournament. However, thanks to the newly appointed adviser's strict instruction, the students are steadily improving and build up their strength.
273 users added this.