Tohru Honda is 16 year old orphaned girl who gets invited to live in the house of her classmate, the handsome boy Sohma Yuki, and his cousins, 16 year old Kyo and 27 year old Shigure. However, these young men and parts of the rest of their family (both close and distant) hold a curse; if they are hugged by the opposite gender, they transform into animals of the Chinese Zodiac.
768 users added this.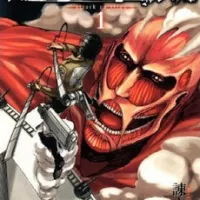 Attack on Titan (literally translated as "Advancing Giants") is a Japanese manga series, and now an anime, originally written and illustrated by Hajime Isayama. The story centers around the lives of Eren Yeager, his adoptive sister Mikasa Ackerman, and their friend Armin Arlert, who live in a world where the remnants of the human population live inside cities surrounded by enormous walls due to the sudden appearance of the Titans, gigantic humanoid creatures who devour humans seemingly without reason.
26471 users added this.
Totoro is a forest spirit that little Mei, and later her older sister Satsuki, encounter in a giant camphor tree near their new home in the countryside. Although their father, a university professor, is with them when they move, their mother is in the hospital, recovering from some unnamed illness.
3011 users added this.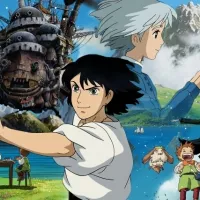 The curse of an evil witch turns a plain young hat-maker, Sophie, into an old woman. Sophie runs away to confront the witch and become young again when she rescues a trapped animated scarecrow.
12243 users added this.
Rumi and Jin Koishikawa unexpectedly announce to their daughter, Miki, that they are going to get divorced. Not only that, but they plan to swap partners with another couple, Chiyako and Youji Matsuura (who have a son, Yuu, the same age as Miki), and get re-married.
21 users added this.
Bishoujo Senshi Sailor Moon is a story about a klutzy, crybaby, 14 year old underachiever named Tsukino Usagi who was given some transformation items and super powers. Usagi transforms into the pretty, sailor suited fighter called Sailor Moon to fight against evil.
3712 users added this.
Miki Koishikawa lived a normal life – until her parents tell her they'll get divorced..
193 users added this.
Rejected by way too many good-looking (and unattainable) guys, Riiko Izawa goes online and signs up for a free trial of a mysterious Nightly Lover "figure." The very next day a cute naked guy is delivered to her door, and he wants to be her boyfriend!
325 users added this.
Emma, Norman, Ray, and many other "siblings" live at an isolated orphanage cut off from the outside world. They live a charmed life surrounded by friends and watched over by Mama, their caretaker, until they leave the house for a foster family by the age of twelve.
1734 users added this.
In a world where being born with superpowers called a "Quirk" is the norm, a quirkless regular middle schooler Izuku Midoriya dreams to join the band of heroes that he grew to admire and love, and save the world. Despite being constantly bullied by his schoolmates for having no quirks, he does not give up on his dream and turns his attention into meticulous data gathering about the heroes instead.
16287 users added this.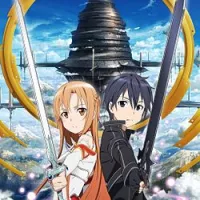 In the year 2022, the gaming industry has reached a new height after the development of the NerveGear, a helmet-like controller that allows the user to fully dive their senses into the world of virtual reality. After a closed beta with only 1,000 testers, the Virtual Reality MMORPG Sword Art Online is launched.
25649 users added this.
We were there is a romance anime that revolves around Motoharu Yano and Nanami Takahashi and the trials of their relationship
450 users added this.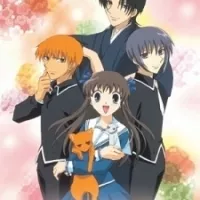 They say that you'll never know what a person's real character is until you've started living with him/her/ them under one roof. Well, it definitely is true in the case of a 16 year old female protagonist, Tohru Honda from the series, Fruits Basket.
9759 users added this.