Chihiro and her family are on their way to their new house in the suburbs when her father decides to take a shortcut along a lonely-looking dirt road. After getting out of the car and walking along a path for a while, they discover an open-air restaurant filled with food but with no workers or customers present.
15376 users added this.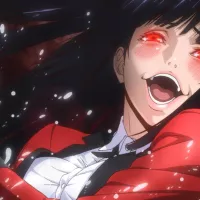 Hyakkaou Private Academy. An institution for the privileged with a very peculiar curriculum.
2278 users added this.
In a world where being born with superpowers called a "Quirk" is the norm, a quirkless regular middle schooler Izuku Midoriya dreams to join the band of heroes that he grew to admire and love, and save the world. Despite being constantly bullied by his schoolmates for having no quirks, he does not give up on his dream and turns his attention into meticulous data gathering about the heroes instead.
19067 users added this.
Shōya Ishida walks along a bridge, contemplating suicide. He flashbacks to his elementary school days when his teacher introduces a new student, Shōko Nishimiya, who is deaf.
3325 users added this.
When a great demon fox attacked Hidden Leaf Village, a powerful man known as the 4th Hokage had sealed the demon inside a newborn named Naruto, who then grew up detested by his fellow Leaf villagers. As a child, Naruto is isolated from the Konoha community, who regards him as if he was the Nine-Tails.
27637 users added this.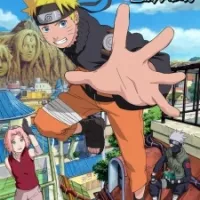 Naruto: Shippuuden is the continuation of the original animated TV series Naruto.The story revolves around an older and slightly more matured Uzumaki Naruto and his quest to save his friend Uchiha Sasuke from the grips of the snake-like Shinobi, Orochimaru.
25564 users added this.
Emma, Norman, Ray, and many other "siblings" live at an isolated orphanage cut off from the outside world. They live a charmed life surrounded by friends and watched over by Mama, their caretaker, until they leave the house for a foster family by the age of twelve.
2150 users added this.
The story of Death Note revolves around a high school student called Yagami Light. His life changed when he saw a supernatural notebook that fell from the sky.
30180 users added this.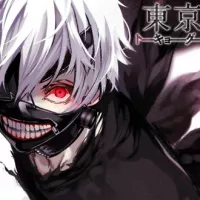 The suspense horror/dark fantasy story is set in Tokyo, which is haunted by mysterious "ghouls" who are devouring humans. People are gripped by the fear of these ghouls whose identities are masked in mystery.
17636 users added this.
Bloodthirsty demons lurk in the woods, and nobody dares to venture out at night, save for the demon slayer of legend. Surviving in this harsh world, young Tanjirou takes it upon himself to protect his family–until the day that everything is taken from him in a vicious slaughter.
6029 users added this.