This show is set at Honn0ji Academy, a fictional high school in post-apocalyptic Japan that is dominated by its fearsome student council, led by Satsuki Kiryuin. The council members wear special uniforms called Goku Uniforms that grant them superhuman abilities, which they use to oppress the rest of the school's students and staff.
10007 users added this.
Sequel to To-Love-Ru, all of our main characters make an appearance along with some new additions. Rito continues to be caught in over the top uncensored ecchi scenarios.
684 users added this.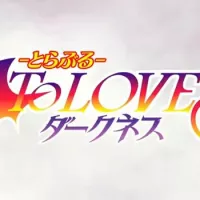 To Love-ru Darkness is the third season to the series. This 12-episode season focuses mainly on Golden Darkness (a.
290 users added this.

A new anime adaptation of Saki Hasemi and Kentaro Yabuki's To Love-Ru -Trouble- manga. This one is supposed to follow more closely to the original manga than the first series did.
698 users added this.
* Based on a shounen manga written by Hasemi Saki and illustrated by Yabuki Kentarou, serialised in <i>Weekly Shounen Jump</i>.<br/><br/>The story is about Yuuki Rito, a high-school boy who cannot confess to the girl of his dreams, Sairenji Haruna.
2259 users added this.
Yukinari Sasaki is an average high school student who was teased and bullied by girls to the point that he developed an allergic reaction. He breaks out in hives whenever he comes into contact with a female.
1535 users added this.
Tsukune is just beginning high school. Devastated he cannot move on, his father gets him into a school no one has heard of, by "Picking up an admission form" from a man who dropped it in the street.
3302 users added this.
One fateful day, all of humanity was petrified by a blinding flash of light. After several millennia, high schooler Taiju awakens and finds himself lost in a world of statues.
1558 users added this.
Taiju's big plan to finally declare his love for his childhood crush gets derailed when..
463 users added this.