Bloodthirsty demons lurk in the woods, and nobody dares to venture out at night, save for the demon slayer of legend. Surviving in this harsh world, young Tanjirou takes it upon himself to protect his family–until the day that everything is taken from him in a vicious slaughter.
3581 users added this.
Y?ta Togashi is a boy who, during junior high school, had 'adolescent delusions' (?
655 users added this.
Shōya Ishida walks along a bridge, contemplating suicide. He flashbacks to his elementary school days when his teacher introduces a new student, Shōko Nishimiya, who is deaf.
2598 users added this.
Being just a normal student without a special talent, Makoto Naegi wins a lottery to attend the prestigious Hope's Peak Academy where only the top prodigies attend. However, instead of this being the beginning of a wonderful high school life, it's a ticket to despair, because the only way to graduate from Hope's Peak Academy is to kill one of your fellow students or be one of their victims.
1672 users added this.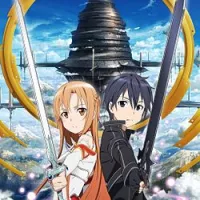 In the year 2022, the gaming industry has reached a new height after the development of the NerveGear, a helmet-like controller that allows the user to fully dive their senses into the world of virtual reality. After a closed beta with only 1,000 testers, the Virtual Reality MMORPG Sword Art Online is launched.
25149 users added this.
In a world where being born with superpowers called a "Quirk" is the norm, a quirkless regular middle schooler Izuku Midoriya dreams to join the band of heroes that he grew to admire and love, and save the world. Despite being constantly bullied by his schoolmates for having no quirks, he does not give up on his dream and turns his attention into meticulous data gathering about the heroes instead.
15597 users added this.
In Victorian-era Europe, a young boy loses everything he once held near and dear to a vicious plot. In his moment of death, he strikes a deal with a demon: his soul, in exchange for revenge.
4471 users added this.
The distant future: Humanity established the mobile fort city, Plantation, upon the ruined wasteland. Within the city were pilot quarters, Mistilteinn, otherwise known as the "Birdcage.
2638 users added this.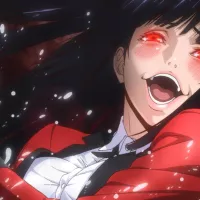 Hyakkaou Private Academy. An institution for the privileged with a very peculiar curriculum.
1776 users added this.