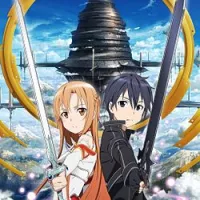 In the year 2022, the gaming industry has reached a new height after the development of the NerveGear, a helmet-like controller that allows the user to fully dive their senses into the world of virtual reality. After a closed beta with only 1,000 testers, the Virtual Reality MMORPG Sword Art Online is launched.
25215 users added this.
In a world where being born with superpowers called a "Quirk" is the norm, a quirkless regular middle schooler Izuku Midoriya dreams to join the band of heroes that he grew to admire and love, and save the world. Despite being constantly bullied by his schoolmates for having no quirks, he does not give up on his dream and turns his attention into meticulous data gathering about the heroes instead.
15678 users added this.