The Kitauji high school concert band club had at one time participated in national tournaments and was a champion school, but after the club's adviser changed, they have not been able to even participate in the qualifying tournament. However, thanks to the newly appointed adviser's strict instruction, the students are steadily improving and build up their strength.
277 users added this.
Sora and Shiro are a pair of siblings, brother and sister, who are well known as brilliant. Yet they are NEETs - useless to society, and (Not in Education, Employment, or Training) - and even worse they are completely house-locked shut-ins (hikikomori!
9905 users added this.
It's a new school year and Ryuuji Takasu discovers not only is he in the same class as his best friend, Yusaku Kitamura, but also Minori Kukshieda whom he's had an undisclosed crush on for quite some time. Ryuuji, the main character, runs into Aisaka Taiga who happens to live next door.
12410 users added this.
Tomoya is labelled as a delinquent at his school because he is constantly late and skips classes, but he seems to have little care about how others perceive of him. Everything in his life seemed dull and unchanging until one morning he meets Nagisa Furukawa on the road to his school; he finds her muttering to herself to give her more motivation for the school day.
12423 users added this.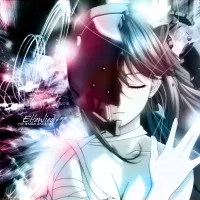 Mutated homo sapiens that have a dangerous telekinetic power is being captured and isolated in laboratories by the government. One of the sixth-sense-possessing humanoids escapes loses her memories and winds up living with a boy from her past.
12955 users added this.
In 2015 huge, tremendously powerful alien war machines return to Tokyo. The only hope for Mankind's survival lies in the Evangelion, a humanoid fighting machine developed by NERV, a special United Nations agency.
7408 users added this.
In a world where having superpowers is the norm, heroes fight day and night against the villains who terrorize the populace in order to keep peace and order in the society. The story follows a seemingly bland but extremely powerful individual named Saitama, who initially fights as a hero for fun.
14154 users added this.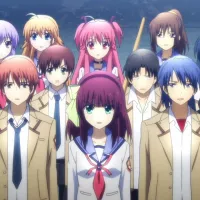 Angel Beats! takes place in an afterlife high school, which acts as limbo for teenagers who have died and experienced traumas or hardships during their lifetime.
13516 users added this.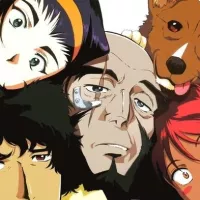 See You Space Cowboy is the titular theme of this space odyssey action show, Cowboy Bebop. Earning bounty rewards is one of the few profitable jobs outside of crime in the solar system - and Spike and Jet are just doing their work as they get mixed up with even more interesting people.
13933 users added this.
Fullmetal Alchemist: Brotherhood, commonly referred to as FMAB is the second adaptation of the hit manga series Fullmetal Alchemist by Hiromu Arakawa. In 2003, shortly after the manga began its run, the first adaptation titled Fullmetal Alchemist was made.
23289 users added this.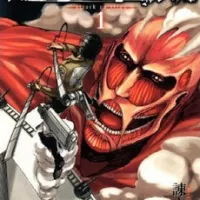 Attack on Titan (literally translated as "Advancing Giants") is a Japanese manga series, and now an anime, originally written and illustrated by Hajime Isayama. The story centers around the lives of Eren Yeager, his adoptive sister Mikasa Ackerman, and their friend Armin Arlert, who live in a world where the remnants of the human population live inside cities surrounded by enormous walls due to the sudden appearance of the Titans, gigantic humanoid creatures who devour humans seemingly without reason.
27134 users added this.
Aliens, Espers, and Time Travelers collide around a young girl with the most ultimate power. The Melancholy of Haruhi Suzumiya is about a girl known as Haruhi and a boy she meets in school.
8317 users added this.