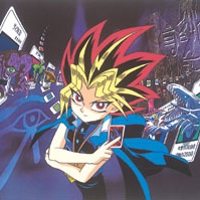 This is the series BEFORE the more well known international version "Yugioh! Duel Monster".
1987 users added this.
Arsene Lupin III is the grandson of the master thief Arsene Lupin. With his cohorts Daisuke Jigen and Goemon Ishikawa XIII and his love interest Fujiko Mine, he pulls off the greatest heists of all time while always escaping the grasp of Inspector Koichi Zenigata.
681 users added this.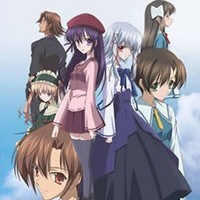 Yorito Morimiya loves taking pictures of the sky so much that one day, he wakes up at 4 am to take pictures of the sunrise overlooking the bay. However, he is deterred when he meets a strange girl trying to force a vending machine that stole her money.
122 users added this.
Lucky Star follows the hilarious and mischievous daily lives of four young girls as they move through high school. h2.
7050 users added this.
Momomia Ichigo, is your average twelve year old girl that is until one eventful date. Her crush masoya ayoama asks her to attend an endangered species exhibit and after a series of events she gets hit by a ray that turns her into a cat.
1245 users added this.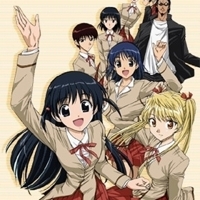 School Rumble is a romantic comedy revolving around the daily lives of the students of Class 2-C at the fictional Yagami High School, as well as their friends and families. The main female protagonist is Tenma Tsukamoto, an unremarkable second-year high school student who secretly admires her eccentric, enigmatic, nice-guy classmate, Oji Karasuma.
2951 users added this.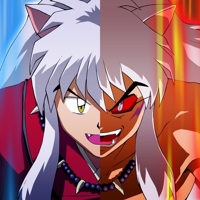 Kagome Higurashi, a normal 15-year-old girl, falls down a dry well--and finds herself in the feudal past, 50 years after her ancestress Kikyo imprisoned the half-human/half-demon Inu-Yasha. As the reincarnation of Kikyo, Kagome possesses a magic jewel that greatly increases the power of demons.
12529 users added this.
A spin-off of Lucky Star. Centers around big sister Hinata Miyakawa and little sister Hikage Miyakawa's impoverished daily life at home (due to Hinata's wasteful habits) and Hikage's life at elementary school.
58 users added this.
Ritsuka Aoyagi, a young boy suffering from amnesia, is approached by a stranger who claimed to know his brother Seimei before he was mysteriously murdered two years ago. After accessing Seimei's laptop, Ritsuka discovers that his brother and the stranger – Soubi Agatsuma – were once fighting pairs involved in spell battles.
913 users added this.
Love is on the run as the deliciously wicked Lady Raindevila conspires to rid the world of romance and love! However, armed with a mysterious ruby ring left by her mother, the unsuspecting Momoko finds herself caught in the middle of this cosmic battle.
202 users added this.
Ani.me's official listing has the Yugioh storyline, reviews, and Yugioh pictures that you need. Get to know everything about this Television Series show.
442 users added this.
Kuroki Tomoko is a super popular, high school girl who has had 50 years of dating experience and 100 boys… in the Otome game world. In the real world, she is a 15-year-old shut in who has all of the qualities of a "mojo" (a gloomy or unpopular woman).
2911 users added this.