In the distant future humanity is at war with a robotic civilization. The show follows the events in the Tempest Tower inhabited by the gynoid duchess Drossel von Flügel and the castle's butler Gedächtnis.
491 users added this.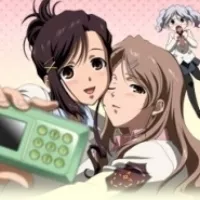 A dvd only prequel to the Candy Boy series. Twin sisters, Yukino and Kanade Sakurai, move to a new school in the big city of Tokyo but not everything is quite like they expected.
420 users added this.
The very first Candy?Boy episode.
461 users added this.
The life of the once ordinary middle school student Sakura Kusakabe changed when an angel by the name of Dokuro-chan moved into his house. This heartwarming story of love, desire and.
1172 users added this.
In the future, a junior high student, Kusakabe Sakura, will offend God by inventing immortality so that women will stop aging after they turn twelve. Dokuro-chan is an angel from the future sent to kill him.
2440 users added this.
A recap of episodes 1-5 of Bakemonogatari
1922 users added this.
Chiyo brings a video camera to school for a class project. But when Tomo gets a hold of it, heaps of trouble happen all over campus.
605 users added this.
In this short movie featuring familiar characters from Azumanga Daioh, Osaka is yet again having a strange dream of Chiyo-Chan's pigtails being posessed. As Chiyo-Chan's pigtails bounce out of the window, who knows if young Chiyo will ever be happy again.
958 users added this.
The story takes place in the year 2301 and Mars became a planet which mankind has tranformed into a place where they can life. Now the planet is known as the planet "Aqua" because most of the planet is covered in water.
409 users added this.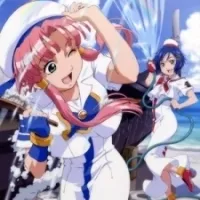 Short episode entitled "A Miracle Of Us Being Able To Meet Again", which can be also considered as "Aria the Natural" episode 0
504 users added this.
Shinobu is a ninja apprentice trying to pass a ninja exam. Kaede is just a normal schoolgirl studying for a school exam.
776 users added this.
On his first day at his new school, twelve-year-old Ritsuka Aoyagi meets a mysterious twenty-year-old male named Soubi Agatsuma. Soubi claims to be a good friend of Ritsuka's brother, Seimei, who was murdered when Ritsuka was ten years old.
2581 users added this.
In ancient history two factions of the Transformers, the good-willed Autobots and the evil Decepticons, arrived on Earth to continue their endless battle. The Autobots managed to seal the Decepticons and invented the Pretender shells to live among humans to protect them if the evil forces return.
678 users added this.
Final episode (designated as Episode 8) of Candy Boy which came with DVD volume 2. The episode centres around a day at the pool.
499 users added this.