Re:Zero kara Hajimeru Isekai Seikatsu Suddenly, high school student Subaru Natsuki has been summoned to another world on the way back from the convenience store. With the biggest crisis of his life being summoned to another world, and with no sign of the one who summoned him, things become even worse when he is attacked.
3343 users added this.
Subaru finds himself in a fantasy world. He thinks he's supposed to be a big hero as the protagonist from many types of anime.
3104 users added this.
The Teiko Middle School Basketball Team. The class that produced three perfect seasons in a row, with five once-in-a generation players, called "The Generation of Miracles".
1350 users added this.
Kuroko is a member from the legendary middle school basketball team known as "The Generation of Miracles", and while nobody seems to know about him, the main 5 players of the team all admit that he is a better player. When he joins the high school basketball team, everyone is surprised to find out that he is small, weak, and easy to miss.
2572 users added this.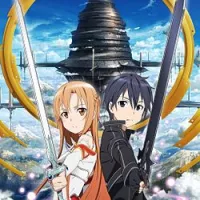 In the year 2022, the gaming industry has reached a new height after the development of the NerveGear, a helmet-like controller that allows the user to fully dive their senses into the world of virtual reality. After a closed beta with only 1,000 testers, the Virtual Reality MMORPG Sword Art Online is launched.
27493 users added this.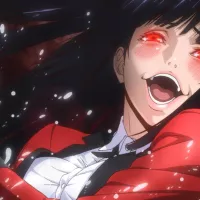 Hyakkaou Private Academy. An institution for the privileged with a very peculiar curriculum.
2204 users added this.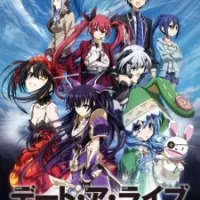 Itsuka Shido is a high school boy. On the last day of the spring holidays, an explosion destroys the town and a girl in armor appears in front of him.
2655 users added this.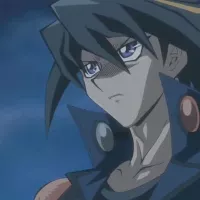 The game of Duel Monsters has changed; a new addition has been introduced to the future of dueling as seen in 5D's: "Turbo Duels". These duels are played in giant stadiums, and duelists ride motorcycles with built-in duel equipment known as "Duel Runners" ("D-Wheels" in the original Japanese version).
913 users added this.
The story follows Issei Hyodo, a dim-witted, lecherous second-year high school student who is killed by a girl on his first date ever. Issei is reincarnated as a devil, and from that day forward, he serves as an underling of Riasu, a high-level devil who is also the prettiest girl on Issei's campus.
2922 users added this.
Rascal Does Not Dream of Bunny Girl Senpai, known in Japan under the general name Seishun Buta Yarō and short name Aobuta, is a very interesting anime based on the Japanese light novel series written by Hajime Kamoshida and illustrated by Keeji Mizoguchi. ASCII Media Works have published nine volumes since April 2014 under their Dengeki Bunko imprint.
941 users added this.
It's been one year since the failure of the Black Rebellion and the supposed death of Zero. Britannia has assigned Area 11 a "correctional education" status, where Elevens are made an example of by brute force, to try to prevent any future uprisings and suppress rebellious thoughts.
11740 users added this.