Gatts, an incredibly powerful warrior, is a lone swordsman in a medieval-type fantasy world. He loses in a battle with a mysterious swordsman named Griffith, who holds a pendant called the Eye of God.
6011 users added this.
The series takes place in the near future, when it is possible to instantaneously measure and quantify a person's state of mind and personality. This information is recorded and processed, and the term "Psycho-Pass" refers to a standard used to measure an individual's being.
4675 users added this.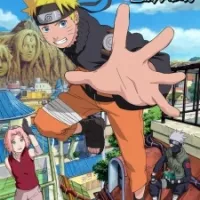 Naruto: Shippuuden is the continuation of the original animated TV series Naruto.The story revolves around an older and slightly more matured Uzumaki Naruto and his quest to save his friend Uchiha Sasuke from the grips of the snake-like Shinobi, Orochimaru.
24885 users added this.