"Juuzawa Juu is a delinquent high school boy who just wants to be left alone. One day, he is approached by Ochibana Ame, who claims that she knew him in a previous life, and now wants to serve him as his "knight".
135 users added this.
In 1972, 26 years ago, a very popular honor student named Misaki died partway through the school year in Yomiyama North Middle School's class 3-3. The rest of the students, devastated by the unexpected loss, decided to carry on as if their classmate were still alive, going so far as to keep the desk in place and bringing it to the graduation ceremony.
4548 users added this.
Lain Iwakura appears to be an ordinary girl, with almost no experience with computers or technology. Yet the sudden suicide of a schoolmate, and a number of strange occurrences, conspire to pull Lain into the world of the Wired, where she gradually learns that nothing is what it seems to be.
1455 users added this.
Beloved family, good friends, laughter and tears - these things make up the ordinary life of Kaname Madoka, a second year student of Mitakihara City Middle School. One night, Madoka dreams of a mysterious dark haired girl struggling against a terrible evil; the next morning she discovers that the girl, Akemi Homura, has transferred into her class.
6210 users added this.

With Tama gone and Iona as her new LRIG, Ruko and her friends attempt to find out the truth behind the WIXOSS battles
39 users added this.
Ani.me's official listing has the Selector Infected WIXOSS storyline, reviews, and Selector Infected WIXOSS pictures that you need. Get to know everything about this Television Series show.
118 users added this.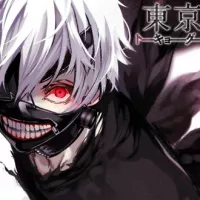 The suspense horror/dark fantasy story is set in Tokyo, which is haunted by mysterious "ghouls" who are devouring humans. People are gripped by the fear of these ghouls whose identities are masked in mystery.
17647 users added this.
In an alternate version of the present, Tokyo has been decimated by a shocking terrorist attack, and the only hint to the identity of the culprit is a bizarre video uploaded to the internet. The police, baffled by this cryptic clue, are powerless to stop the paranoia spreading across the population.
1104 users added this.
An adaptation of six Japanese literary works by famous authors: No Longer Human (Ningen Shikaku) and Run, Melos! (Hashire, Melos) by Osamu Dazai, Kokoro by Natsume Souseki, Hell Screen (Jigoku Hen), The Spider's Thread (Kumo no Ito) by Ryunosuke Akutagawa and In the Forest, Under Cherries in Full Bloom (Sakura no Mori no Mankai no Shita) by Ango Sakaguchi.
576 users added this.

The film takes place one year after the events of the anime series. After going through a painstaking journey across multiple "World Lines" due to the invention of "D-Mail," text messages that can be sent to the past, Rintarou Okabe has assumedly landed in the "Steins Gate" World Line, in which none of his friends would have to die and a future ruled by SERN due to the invention of a time machine no longer exists.
683 users added this.
Rintaro Okabe is a self-proclaimed "mad scientist" who believes that an international scientific organization named SERN is conspiring to reshape the world according to its own interests. He and his friend Itaru Hashida inadvertently create a gadget able to send messages to the past.
7199 users added this.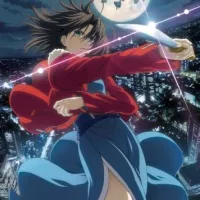 Based on a novel by Nasu Kinoko, writer for TYPE-MOON. Kara no Kyoukai plays in a parallel universe to that of Tsukihime.
583 users added this.

Sequel to the Psycho-Pass series, taking place one-and-a-half years later. Having learned the true nature of the Sibyl System, Akane Tsunemori chose to obey the system, believing in both humanity and the legal order.
716 users added this.
The series takes place in the near future, when it is possible to instantaneously measure and quantify a person's state of mind and personality. This information is recorded and processed, and the term "Psycho-Pass" refers to a standard used to measure an individual's being.
4790 users added this.

Kiznaiver takes place in the futuristic, fictional Japanese town of Sugomori City. While the city appears to be normal, in reality, it was created to test a large-scale experiment known as the "Kizna System".
563 users added this.