YuYu Hakusho (??
1613 users added this.
Taiju's big plan to finally declare his love for his childhood crush gets derailed when..
340 users added this.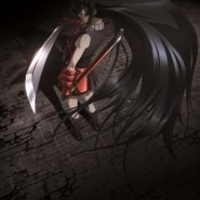 Ani.me's official listing has the Akame ga Kill storyline, reviews, and Akame ga Kill pictures that you need. Get to know everything about this Television Series show.
5253 users added this.
A massive earthquake ravaged Japan's mainland and destroyed most of Tokyo, sinking three-quarters of it into the ocean. Ten years later, the story shifts to Igarashi Ganta, a seemingly ordinary student attending Nagano Prefecture's middle school.
7995 users added this.
Mutated homo sapiens that have a dangerous telekinetic power is being captured and isolated in laboratories by the government. One of the sixth-sense-possessing humanoids escapes loses her memories and winds up living with a boy from her past.
12055 users added this.
Furuya's obsessed with zombies. He collects any figurines, watches any movie, and plays any game with the living dead, and is even only interested in zombie girls.
324 users added this.
See You Space Cowboy is the titular theme of this space odyssey action show, Cowboy Bebop. Earning bounty rewards is one of the few profitable jobs outside of crime in the solar system - and Spike and Jet are just doing their work as they get mixed up with even more interesting people.
12861 users added this.
Trigun: Badlands Rumble is a 2010 film by Madhouse. It is based on the Trigun manga, written by Yasuhiro Nightow.
2130 users added this.
In the year 2022, the gaming industry has reached a new height after the development of the NerveGear, a helmet-like controller that allows the user to fully dive their senses into the world of virtual reality. After a closed beta with only 1,000 testers, the Virtual Reality MMORPG Sword Art Online is launched.
23870 users added this.
The story of JoJo's Bizarre Adventure centers around the misadventures of the Joestars, a powerful family with English roots; most of its members attract the most particular trials and tribulations when confronting their enemies. Each member of the bloodline has a star shaped birthmark above their left shoulder blade – Dio and his descendants have this distinguishable mark also, as a result from the 'theft' of Jonathan's body and inheriting the Joestar genes as well.
1710 users added this.
Gon is a young boy who wants to be a Hunter. There are various types of Hunters in his world, and being a Hunter gives one certain privileges.
9880 users added this.