The distant future: Humanity established the mobile fort city, Plantation, upon the ruined wasteland. Within the city were pilot quarters, Mistilteinn, otherwise known as the "Birdcage.
3084 users added this.
The story picks up after what happened in season one. Things that are left unexplained in the first season get explained in the new season in three separate arcs.
4220 users added this.
A group of high school teenagers are suprised one day to find that the citizens of Tokyo are turning into zombies. They band together to stay alive and escape.
11197 users added this.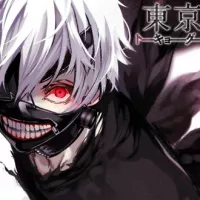 The suspense horror/dark fantasy story is set in Tokyo, which is haunted by mysterious "ghouls" who are devouring humans. People are gripped by the fear of these ghouls whose identities are masked in mystery.
16581 users added this.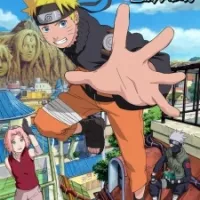 Naruto: Shippuuden is the continuation of the original animated TV series Naruto.The story revolves around an older and slightly more matured Uzumaki Naruto and his quest to save his friend Uchiha Sasuke from the grips of the snake-like Shinobi, Orochimaru.
24356 users added this.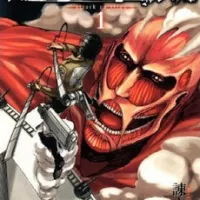 Attack on Titan (literally translated as "Advancing Giants") is a Japanese manga series, and now an anime, originally written and illustrated by Hajime Isayama. The story centers around the lives of Eren Yeager, his adoptive sister Mikasa Ackerman, and their friend Armin Arlert, who live in a world where the remnants of the human population live inside cities surrounded by enormous walls due to the sudden appearance of the Titans, gigantic humanoid creatures who devour humans seemingly without reason.
28040 users added this.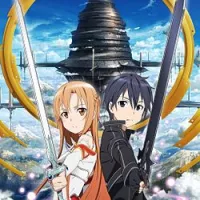 In the year 2022, the gaming industry has reached a new height after the development of the NerveGear, a helmet-like controller that allows the user to fully dive their senses into the world of virtual reality. After a closed beta with only 1,000 testers, the Virtual Reality MMORPG Sword Art Online is launched.
26921 users added this.
The story of Death Note revolves around a high school student called Yagami Light. His life changed when he saw a supernatural notebook that fell from the sky.
28811 users added this.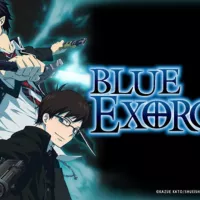 The story revolves around Rin Okumura, a teenager possessing abnormal strength and endurance who, along with his younger twin brother Yukio, was raised by Father Shiro Fujimoto. Soon after Yukio departs to study at the prestigious True Cross Academy, Rin learns that he is the son of Satan, the strongest of all demons.
11204 users added this.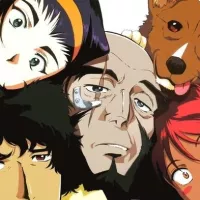 See You Space Cowboy is the titular theme of this space odyssey action show, Cowboy Bebop. Earning bounty rewards is one of the few profitable jobs outside of crime in the solar system - and Spike and Jet are just doing their work as they get mixed up with even more interesting people.
14302 users added this.
A young sorceress, Lucy Heartfilia, travels to the land of Fiore to join the magical Fairy Tail Guild. Along the way, she meets Natsu Dragneel, a teenage boy looking for a dragon named Igneel.
18763 users added this.
In a world where being born with superpowers called a "Quirk" is the norm, a quirkless regular middle schooler Izuku Midoriya dreams to join the band of heroes that he grew to admire and love, and save the world. Despite being constantly bullied by his schoolmates for having no quirks, he does not give up on his dream and turns his attention into meticulous data gathering about the heroes instead.
17783 users added this.
This story is centered around a girl named Kuronuma Sawako who is nicknamed Sadako (ghost girl from "The Ring") by her classmates because of her scary face and demeanor. She greatly admires Kazehaya-kun from afar, he is "100% refreshing" and is able to draw in people with his personality.
2431 users added this.