Risa Koizumi, taller than the average girl, and Atsushi Ootani, shorter than the average guy—their constant bickering and comical love-hate relationship is well-known throughout the school. They act similarly and love the same music, and their friendship is full of laughing, shouting at each other, and of course, lots of jokes about one another's height.
2138 users added this.
The Rose of Versailles focuses on Oscar François de Jarjayes, a girl raised as a man to become her father's successor as leader of the Palace Guards. A brilliant combatant with a strong sense of justice, Oscar is proud of the life she leads, but becomes torn between class loyalty and her desire to help the impoverished as revolution brews among the oppressed lower class.
109 users added this.
Before Naruto's birth, a great demon fox attacked the Hidden Leaf Village, causing rampant death and destruction. It was powerful and unbeatable, a real plight on the village.
4634 users added this.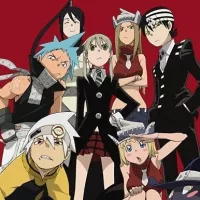 Shibusen, standing for Death Weapon Meister Academy (DWMA) the technical school for Reaper Armsmasters that operates from the deepest recesses of all the corners of the world, in order to prevent the second coming of the so-called Demon God who is feared upon bringing destruction of all humankind and envelop the world with nothing but madness and darkness. The reaper built this agency for weapons and for those who will be trained to wield them.
22615 users added this.

Love?Com is a love story between a boy and a girl in Sakai, Osaka.
132 users added this.
There once was a man named Gold Rodger, a pirate, and he was given the glorious title: 'King of the Pirates' for possessing the legendary treasure, One Piece. He had fame, fortune, and power, until one day, he caught and brought to the execution tower to be executed.
19450 users added this.
Bloodthirsty demons lurk in the woods, and nobody dares to venture out at night, save for the demon slayer of legend. Surviving in this harsh world, young Tanjirou takes it upon himself to protect his family–until the day that everything is taken from him in a vicious slaughter.
4500 users added this.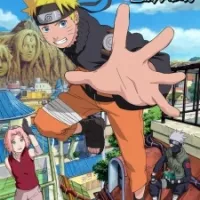 Naruto: Shippuuden is the continuation of the original animated TV series Naruto.The story revolves around an older and slightly more matured Uzumaki Naruto and his quest to save his friend Uchiha Sasuke from the grips of the snake-like Shinobi, Orochimaru.
23640 users added this.
When a great demon fox attacked Hidden Leaf Village, a powerful man known as the 4th Hokage had sealed the demon inside a newborn named Naruto, who then grew up detested by his fellow Leaf villagers. As a child, Naruto is isolated from the Konoha community, who regards him as if he was the Nine-Tails.
25448 users added this.