Kanade Amakusa is a high school student who is suffering from a curse called "Absolute Choices". This curse requires him to select an action from a list of two or three options that appear before him at any time, and has no control over what choices appear.
135 users added this.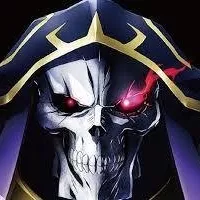 The story begins with Yggdrasil, a popular online game which is quietly shut down one day; however, the protagonist Momonga decides to not log out. Momonga is then transformed into the image of a skeleton as "the most powerful wizard.
5542 users added this.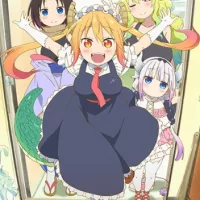 One morning, as office worker Kobayashi gets ready for another day at work, she is greeted by a terrifying sight—the head of a large dragon staring into her eyes from across the balcony. The dragon immediately transforms into a cute, busty and energetic young girl in a maid outfit, who introduces herself as Tohru.
4183 users added this.
Ani.me's official listing has the Kaguya-sama storyline, reviews, and Kaguya-sama pictures that you need. Get to know everything about this Television Series show.
1315 users added this.
Sora and Shiro are a pair of siblings, brother and sister, who are well known as brilliant. Yet they are NEETs - useless to society, and (Not in Education, Employment, or Training) - and even worse they are completely house-locked shut-ins (hikikomori!
10837 users added this.

Mihama Academy is a prison-like school built to preserve "fruit" that has fallen too far from its tree. It is home to five female students who each have their own reasons for enrolling in the academy and live their life idly within the walls of Mihama.
497 users added this.

It is the early 20th century, and Raishin Akabane is a student puppeteer from Japan, who has come to the Walpurgis Royal Academy of Machine Arts in England to study the emerging field of Machinart: a combination of magic and technology with military applications. He is accompanied by a girl named Yaya, who is actually his Automaton: a living machine doll powered by magical circuits specialized in hand-to-hand combat.
72 users added this.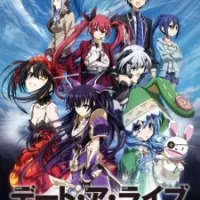 Itsuka Shido is a high school boy. On the last day of the spring holidays, an explosion destroys the town and a girl in armor appears in front of him.
2720 users added this.
Ani.me's official listing has the Non Non Biyori storyline, reviews, and Non Non Biyori pictures that you need. Get to know everything about this Television Series show.
455 users added this.
The school romantic comedy revolves around a second-year high school student named Sorata Kanda who lives in Sakurasou, the dormitory for problem children at Sorata's school. One day, Mashiro Shiina—a cute girl who happens to be also a cosmopolitan, brilliant artist—moves into Sakurasou.
1696 users added this.

In this "romantic comedy but sometimes serious magical school story," life as Arata Kasuga knows it is wiped out by a bizarre incident known as "Collapse Phenomenon," which causes worldwide destruction and takes his cousin Hijiri Kasuga to the next world. To resolve the "Collapse Phenomenon" and bring back Hijiri, Arata enrolls in the Royal Biblia Academy.
983 users added this.
Japan engineered an armed powered exoskeleton "Infinite Stratos" (IS) and it became the mainstream of weapons. Since only women can operate IS, women dominate the society over men.
1742 users added this.