The Dragon Ball Super manga picks up the story of Goku and his adventures following the defeat of Majin Buu, but prior to the final chapters involving the 28th World Martial Arts Tournament. While an adaptation of Toriyama's outline, it has many storyline differences when compared to the two most-recent Dragon Ball Z movies and the Dragon Ball Super anime.
1078 users added this.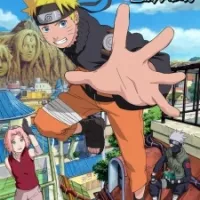 Naruto: Shippuuden is the continuation of the original animated TV series Naruto.The story revolves around an older and slightly more matured Uzumaki Naruto and his quest to save his friend Uchiha Sasuke from the grips of the snake-like Shinobi, Orochimaru.
22584 users added this.
An angry, tired, and irrational God of all destruction has appeared to challenge a cast of this franchise's most iconic characters! Dragon Ball Super follows the aftermath of Goku's incredibly fierce battle against Majin Buu as he tries to maintain the fragile peace that exists on Earth.
3561 users added this.