A typical morning. The usual music.
516 users added this.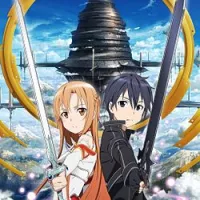 In the year 2022, the gaming industry has reached a new height after the development of the NerveGear, a helmet-like controller that allows the user to fully dive their senses into the world of virtual reality. After a closed beta with only 1,000 testers, the Virtual Reality MMORPG Sword Art Online is launched.
26914 users added this.
The animated TV series "Sword Art Online" is based on author Reki Kawahara's light novel (winner of the 15th Dengeki Novel Award Grand Prize) in which the protagonist Kirito fights to survive in the mysterious next-gen VRMMORPG called "Sword Art Online." Since the first volume of the novel was published in April 2009, the series has been extremely popular with cumulative sales exceeding 12.
2702 users added this.
A year after escaping Sword Art Online, Kazuto Kirigaya has been settling back into the real world. However, his peace is short-lived as a new incident occurs in a game called Gun Gale Online, where a player by the name of Death Gun appears to be killing people in the real world by shooting them in-game.
2456 users added this.
Fullmetal Alchemist: Brotherhood, commonly referred to as FMAB is the second adaptation of the hit manga series Fullmetal Alchemist by Hiromu Arakawa. In 2003, shortly after the manga began its run, the first adaptation titled Fullmetal Alchemist was made.
23836 users added this.
The story of Death Note revolves around a high school student called Yagami Light. His life changed when he saw a supernatural notebook that fell from the sky.
28800 users added this.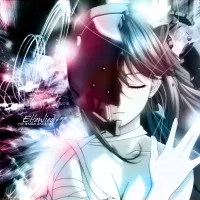 Mutated homo sapiens that have a dangerous telekinetic power is being captured and isolated in laboratories by the government. One of the sixth-sense-possessing humanoids escapes loses her memories and winds up living with a boy from her past.
13216 users added this.
Second season of Sword Art Online
7835 users added this.
Hellsing, a secret organization within the British government, has long been battling supernatural threats to keep people safe from creatures of the night. They have a secret weapon in the form of an incredibly powerful vampire Alucard.
7891 users added this.

In the world of guns and steel that is Gun Gale Online, LLENN has been a devoted, female solo player. She is obsessed with two things: donning herself entirely in pink and honing her skills with consistent game play.
913 users added this.
Alucard is not just any immortal, but probably one of the oldest and strongest beings known to exist. This vampire, however, is duty bound to the Hellsing family, who acts as the dogs of England's queen, protecting the country from the most dangerous parts of the underground, namely other vampires.
8429 users added this.
In the year 2022, the Virtual reality Massive Multiplayer Online Role-Playing Game (VRMMORPG) Sword Art Online (SAO) is released. With the Nerve Gear, a VR Helmet that stimulates the user's five senses via their brain, players can experience and control their in-game characters with their minds.
5883 users added this.
Issei Hyodo is your average perverted high school student whose one wish in life is to have his own harem, but he's got to be one of the unluckiest guys around. He goes on his first date with a girl only to get brutally attacked and killed when it turns out the girl is really a vicious fallen angel.
6172 users added this.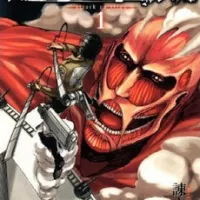 Attack on Titan (literally translated as "Advancing Giants") is a Japanese manga series, and now an anime, originally written and illustrated by Hajime Isayama. The story centers around the lives of Eren Yeager, his adoptive sister Mikasa Ackerman, and their friend Armin Arlert, who live in a world where the remnants of the human population live inside cities surrounded by enormous walls due to the sudden appearance of the Titans, gigantic humanoid creatures who devour humans seemingly without reason.
28029 users added this.