Beloved family, good friends, laughter and tears - these things make up the ordinary life of Kaname Madoka, a second year student of Mitakihara City Middle School. One night, Madoka dreams of a mysterious dark haired girl struggling against a terrible evil; the next morning she discovers that the girl, Akemi Homura, has transferred into her class.
5664 users added this.
Not to be confused with "Blue Seed". In the year 2009, Yuji Kaido is an average young adult male diagnosed with a serious disease (the "B-cells") and is put into cryogenic stasis until a cure is found.
702 users added this.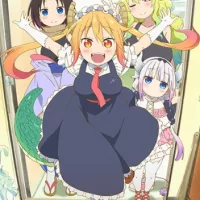 One morning, as office worker Kobayashi gets ready for another day at work, she is greeted by a terrifying sight—the head of a large dragon staring into her eyes from across the balcony. The dragon immediately transforms into a cute, busty and energetic young girl in a maid outfit, who introduces herself as Tohru.
3386 users added this.
Lucky Star follows the hilarious and mischievous daily lives of four young girls as they move through high school. h2.
7113 users added this.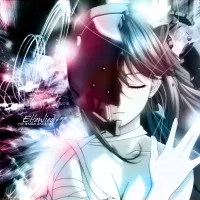 Mutated homo sapiens that have a dangerous telekinetic power is being captured and isolated in laboratories by the government. One of the sixth-sense-possessing humanoids escapes loses her memories and winds up living with a boy from her past.
12350 users added this.
Akira Fudo, who has become the Devilman, the only being who can fight demons; a being possessing the powers of a demon and a soul of a man. A long time ago, the Earth was ruled by demons.
126 users added this.
Following a cataclysmic nuclear war, the world teeters on the brink of complete destruction. Civilization is polarized into a degenerate society where opposing packs of marauding scavengers prey on helpless, <br/>homeless nomads.
325 users added this.