Ani.me's official listing has the cardcaptors storyline, reviews, and cardcaptors pictures that you need. Get to know everything about this Television Series show.
41 users added this.
Fullmetal Alchemist: Brotherhood, commonly referred to as FMAB is the second adaptation of the hit manga series Fullmetal Alchemist by Hiromu Arakawa. In 2003, shortly after the manga began its run, the first adaptation titled Fullmetal Alchemist was made.
26282 users added this.
A fugitive alchemist with mysterious abilities leads the Elric brothers to a distant valley of slums inhabited by the Milos, a proud people struggling against bureaucratic exploitation. Ed and Al quickly find themselves in the middle of a rising rebellion, as the exiled Milos lash out against their oppressors.
1045 users added this.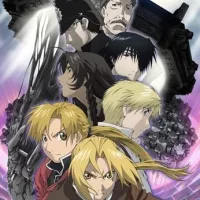 The brothers Elric will consider the answers that are left once the Philosopher's Stone has guided their saga to and end. True sacrifice, the deep love of family, the cruel truths of life and death.
4597 users added this.
Edward Elric makes a fatal mistake that drags his brother and his own body into an abyss, and they must seek the philosopher's stone to return their bodies to normal. They learn more and more about alchemy along the way during their adventures.
11560 users added this.
When a great demon fox attacked Hidden Leaf Village, a powerful man known as the 4th Hokage had sealed the demon inside a newborn named Naruto, who then grew up detested by his fellow Leaf villagers. As a child, Naruto is isolated from the Konoha community, who regards him as if he was the Nine-Tails.
29371 users added this.
There once was a man named Gold Rodger, a pirate, and he was given the glorious title: 'King of the Pirates' for possessing the legendary treasure, One Piece. He had fame, fortune, and power, until one day, he caught and brought to the execution tower to be executed.
22644 users added this.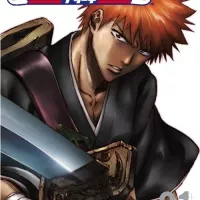 Kurosaki Ichigo is not your average, everyday 15-year-old high school student. He has from as far he can remember always had the ability to see ghosts and spirits.
24105 users added this.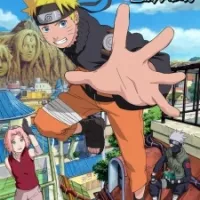 Naruto: Shippuuden is the continuation of the original animated TV series Naruto.The story revolves around an older and slightly more matured Uzumaki Naruto and his quest to save his friend Uchiha Sasuke from the grips of the snake-like Shinobi, Orochimaru.
27130 users added this.