Makoto Tsukimoto (nicknamed Smile) is a quiet high-schooler who's been friends with the loud and energetic Yutaka Hoshino (nicknamed Peco) since childhood. They're both in the local table tennis club and both have a natural talent for it, although Smile's personality always prevents him from winning against Peco.
193 users added this.
It's been one year since the failure of the Black Rebellion and the supposed death of Zero. Britannia has assigned Area 11 a "correctional education" status, where Elevens are made an example of by brute force, to try to prevent any future uprisings and suppress rebellious thoughts.
12205 users added this.

Satoru Fujinuma is a young manga artist struggling to make a name for himself following his debut. But, that was not the only thing in his life that Satoru was feeling frustrated about…he was also living with a strange condition only he was able to experience.
2417 users added this.
Set on the fictional year of 2010, the world has been split into 3 superpowers: The Holy Britannian Empire (the Americas; also called Britannia), the Chinese Federation (Asia), and the European Union (Europe and Africa; previously known as the Euro-Universe. Also known as Europa United in Akito the Exiled).
16186 users added this.
When a great demon fox attacked Hidden Leaf Village, a powerful man known as the 4th Hokage had sealed the demon inside a newborn named Naruto, who then grew up detested by his fellow Leaf villagers. As a child, Naruto is isolated from the Konoha community, who regards him as if he was the Nine-Tails.
28675 users added this.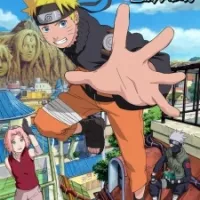 Naruto: Shippuuden is the continuation of the original animated TV series Naruto.The story revolves around an older and slightly more matured Uzumaki Naruto and his quest to save his friend Uchiha Sasuke from the grips of the snake-like Shinobi, Orochimaru.
26513 users added this.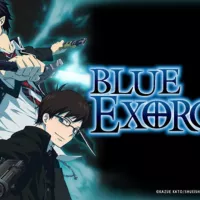 The story revolves around Rin Okumura, a teenager possessing abnormal strength and endurance who, along with his younger twin brother Yukio, was raised by Father Shiro Fujimoto. Soon after Yukio departs to study at the prestigious True Cross Academy, Rin learns that he is the son of Satan, the strongest of all demons.
12316 users added this.
There once was a man named Gold Rodger, a pirate, and he was given the glorious title: 'King of the Pirates' for possessing the legendary treasure, One Piece. He had fame, fortune, and power, until one day, he caught and brought to the execution tower to be executed.
22067 users added this.