Isei finds new troubles about to enter into his life and two even sleeping in his bed. While looking at an old photo album of Isei's, Kiba sees a familiar sword being held by an old friend of Isei's, which reopen's old wounds.
2454 users added this.

A Certain Magical Index is set in a world where supernatural abilities are a reality. Individuals who possess special powers acquired via science are called Espers (?
612 users added this.
15-year-old Touya Mochizuki is accidentally struck by lightning and killed by God. As an apology, God allows him to be reborn into a fantasy world along with a single special request.
591 users added this.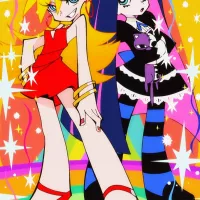 Panty & Stocking are two angels who were kicked out of Heaven for bad behavior. Panty is addicted to sex and Stocking is addicted to sweets.
3303 users added this.
Sora and Shiro are a pair of siblings, brother and sister, who are well known as brilliant. Yet they are NEETs - useless to society, and (Not in Education, Employment, or Training) - and even worse they are completely house-locked shut-ins (hikikomori!
10676 users added this.
It's a new school year and Ryuuji Takasu discovers not only is he in the same class as his best friend, Yusaku Kitamura, but also Minori Kukshieda whom he's had an undisclosed crush on for quite some time. Ryuuji, the main character, runs into Aisaka Taiga who happens to live next door.
13181 users added this.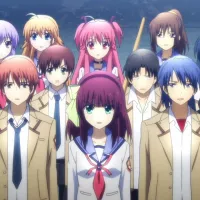 Angel Beats! takes place in an afterlife high school, which acts as limbo for teenagers who have died and experienced traumas or hardships during their lifetime.
14314 users added this.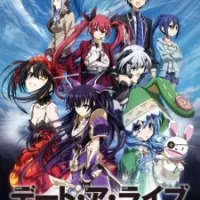 Itsuka Shido is a high school boy. On the last day of the spring holidays, an explosion destroys the town and a girl in armor appears in front of him.
2687 users added this.