Ani.me's official listing has the Kaguya-sama storyline, reviews, and Kaguya-sama pictures that you need. Get to know everything about this Television Series show.
1376 users added this.
The animated TV series "Sword Art Online" is based on author Reki Kawahara's light novel (winner of the 15th Dengeki Novel Award Grand Prize) in which the protagonist Kirito fights to survive in the mysterious next-gen VRMMORPG called "Sword Art Online." Since the first volume of the novel was published in April 2009, the series has been extremely popular with cumulative sales exceeding 12.
2868 users added this.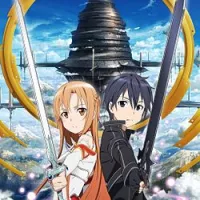 In the year 2022, the gaming industry has reached a new height after the development of the NerveGear, a helmet-like controller that allows the user to fully dive their senses into the world of virtual reality. After a closed beta with only 1,000 testers, the Virtual Reality MMORPG Sword Art Online is launched.
28745 users added this.
Alien species Amanto attack planet Earth. The people on Earth fight back against the aliens for more than 10 years.
103 users added this.

What would have happened if the Shiroyasha never existed? Edo is thrown to chaos by a mysterious cause.
116 users added this.

Odd Jobs Gin has taken on a lot of odd work in the past, and when you're a Jack of All Trades agency based in a feudal Japan that's been conquered and colonized by aliens, the term "Odd Jobs" means REALLY ODD jobs. But when some more than slightly suspicious secrets from the shadows of Gintoki Sakata's somewhat shady former samurai past and a new pair of odd jobs collide, the action is bound to get so wild and demented that only a feature film will do it justice!
131 users added this.
Sakata Gintoki is a samurai living in an era where samurai are no longer needed. To add to his troubles, oppressive aliens have somewhat invaded.
312 users added this.
One night at a bridge, the Joi terrorist Kotaro Katsura is attacked by a ronin. Katsura's comrade, Elizabeth, goes to the freelancer trio Yorozuya requesting for their help in finding Katsura.
434 users added this.
It's not your typical shonen. You might be wondering, what's Gintoki's end goal here?
5228 users added this.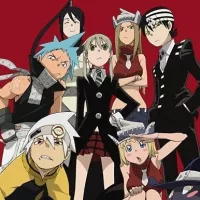 Shibusen, standing for Death Weapon Meister Academy (DWMA) the technical school for Reaper Armsmasters that operates from the deepest recesses of all the corners of the world, in order to prevent the second coming of the so-called Demon God who is feared upon bringing destruction of all humankind and envelop the world with nothing but madness and darkness. The reaper built this agency for weapons and for those who will be trained to wield them.
24335 users added this.
Hinata began playing volleyball after seeing the "small giants" who played the sport when he was in elementary school. He suffers a crushing defeat in his first and last tournament in middle school at the hands of his rival Tobio Kageyama.
4030 users added this.
Bloodthirsty demons lurk in the woods, and nobody dares to venture out at night, save for the demon slayer of legend. Surviving in this harsh world, young Tanjirou takes it upon himself to protect his family–until the day that everything is taken from him in a vicious slaughter.
6458 users added this.
There once was a man named Gold Rodger, a pirate, and he was given the glorious title: 'King of the Pirates' for possessing the legendary treasure, One Piece. He had fame, fortune, and power, until one day, he caught and brought to the execution tower to be executed.
21759 users added this.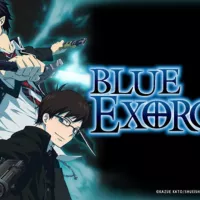 The story revolves around Rin Okumura, a teenager possessing abnormal strength and endurance who, along with his younger twin brother Yukio, was raised by Father Shiro Fujimoto. Soon after Yukio departs to study at the prestigious True Cross Academy, Rin learns that he is the son of Satan, the strongest of all demons.
12144 users added this.
Tough on the outside, all heart on the inside, Onizuka turned to the life of a high school teacher for less excitement and action..
6384 users added this.