In a world where being born with superpowers called a "Quirk" is the norm, a quirkless regular middle schooler Izuku Midoriya dreams to join the band of heroes that he grew to admire and love, and save the world. Despite being constantly bullied by his schoolmates for having no quirks, he does not give up on his dream and turns his attention into meticulous data gathering about the heroes instead.
20671 users added this.
The story of Death Note revolves around a high school student called Yagami Light. His life changed when he saw a supernatural notebook that fell from the sky.
31934 users added this.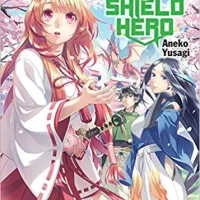 Naofumi Iwatani was summoned into a parallel world along with three other people to become the world's Heroes. Each of the heroes were respectively equipped with their own legendary equipment when summoned.
2642 users added this.
In a world where having superpowers is the norm, heroes fight day and night against the villains who terrorize the populace in order to keep peace and order in the society. The story follows a seemingly bland but extremely powerful individual named Saitama, who initially fights as a hero for fun.
17645 users added this.
Kageyama Shigeo (a.k.
4912 users added this.

Remake of Hunter X Hunter (TV)
2087 users added this.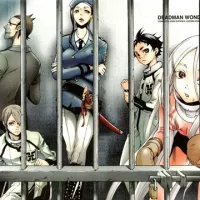 A massive earthquake ravaged Japan's mainland and destroyed most of Tokyo, sinking three-quarters of it into the ocean. Ten years later, the story shifts to Igarashi Ganta, a seemingly ordinary student attending Nagano Prefecture's middle school.
9602 users added this.

After a traffic accident, Kazuma Sato's disappointingly brief life was supposed to be over, but he wakes up to see a beautiful girl before him. She claims to be a goddess, Aqua, and asks if he would like to go to another world and bring only one thing with him.
3422 users added this.
Bloodthirsty demons lurk in the woods, and nobody dares to venture out at night, save for the demon slayer of legend. Surviving in this harsh world, young Tanjirou takes it upon himself to protect his family–until the day that everything is taken from him in a vicious slaughter.
7112 users added this.